The cost for us to implement and sustain Kingdom Builders at a Host Parish is offset by our Builders and their generous donations. Each tax-deductible gift allows us to charge only a minimal fee to any interested parish. This ensures that no matter the financial circumstance, every parish would be given the opportunity to launch Kingdom Builders and God's Kingdom can be built within the heart of every woman! You may click on the donate button below or mail your donation to us at Kingdom Builders, 429 E. Dupont Road #107, Fort Wayne, IN 46825.
An Invitation to Galilee
The region next to the Sea of Galilee is where Jesus lived out His public ministry. Galilee was fertile both in nature and as holy ground for spreading the Gospel. This is where Jesus called His disciples and revealed His glory through miracles and healing. In His company were women who financially supported the mission of Jesus and the apostles. 
We become imitators of these faithful women when we further the mission of Jesus in our own generosity. Thank you for considering becoming a member of the Circle of Galilee and supporting Kingdom Builders through your prayers and financial resources. It is an honor to build His Kingdom with you.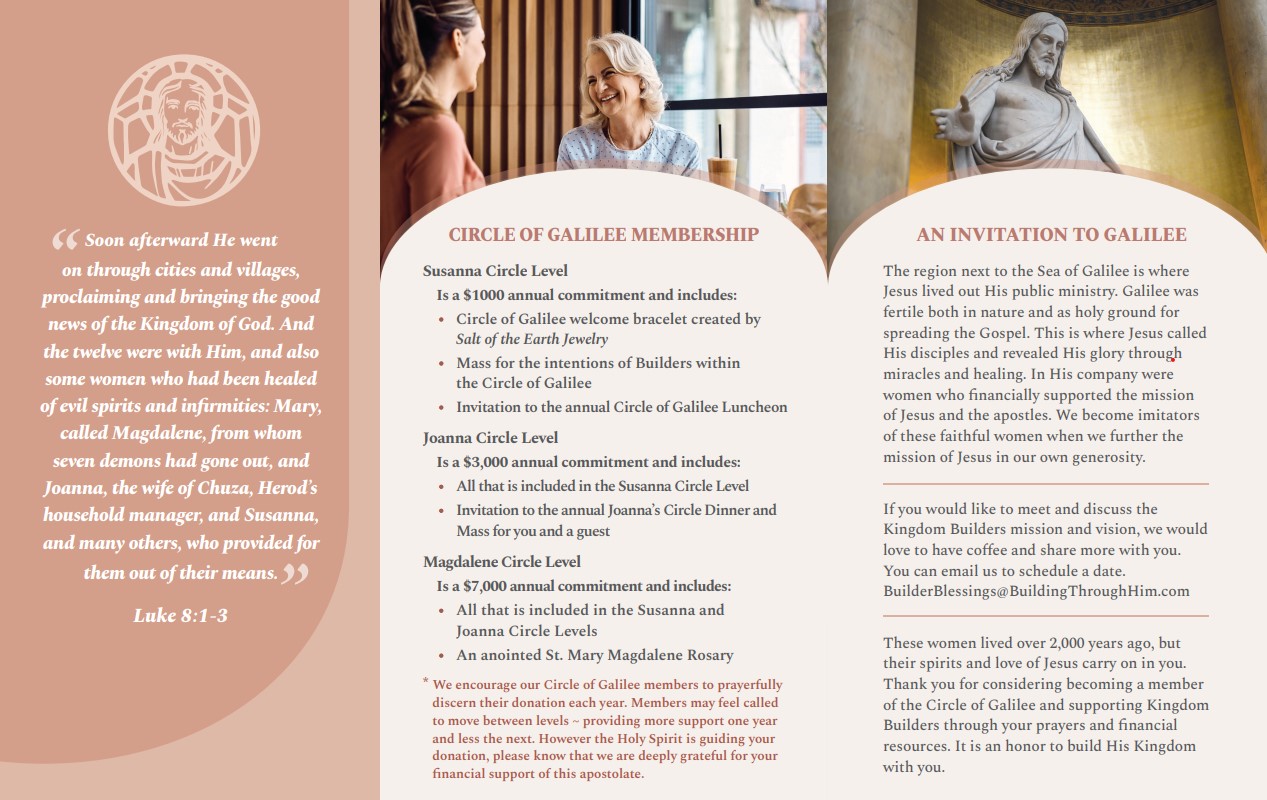 For more information or to schedule coffee with Mary Jo to discuss the vision and financial needs of Kingdom Builders, email us at BuilderBlessings@BuildingThroughHim.com